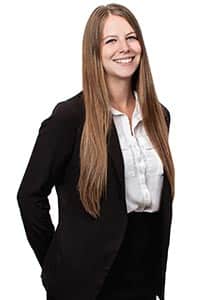 Samantha Littler is a litigation law clerk specializing in Personal Injury Law. Samantha obtained a diploma from the Law Clerk program at Georgian College in 2014, where she graduated with Honours.
Samantha worked for many years gaining experience at a Defence Litigation Firm. Samantha has experience in dealing with serious and catastrophic injury cases. She specializes in motor vehicle accidents, slip and fall accidents, long term disability claims and personal injury claims. Samantha has extensive experience in trial preparation.
In her spare time Samantha enjoys spending time with her family, including her dog.