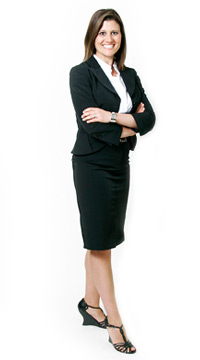 Julia Chedas-Gomes is a litigation law clerk specializing in Personal Injury Law. She has been a litigation law clerk since 1998 working in downtown Toronto boutique size law firms. Her expertise in the past 10 years has been dealing with serious and catastrophic injury cases.Julia brings her extensive experience in motor vehicle accidents, slip and falls, long-term disability and assault cases to the Firm.
She handles her files with diligence, proficiency and empathy for each of her client's special needs. Julia's skills, broad experience and expertise in the area of personal injury litigation are of considerable value to the firm and her clients.Julia speaks Portuguese and Spanish fluently.
Julia has obtained a diploma as a Legal Assistant from Seneca College and later obtained certification as a law clerk from the Institute of Law Clerks of Ontario. She is a both a member of the Institute of Law Clerks of Ontario and the Ontario Trial Lawyers Association.